If you are anything like my family you love a good Breakfast for dinner.  We have had cooler weather and rain so these were definitely on our menu.  With just a few simple ingredients you will have a  night full of memories.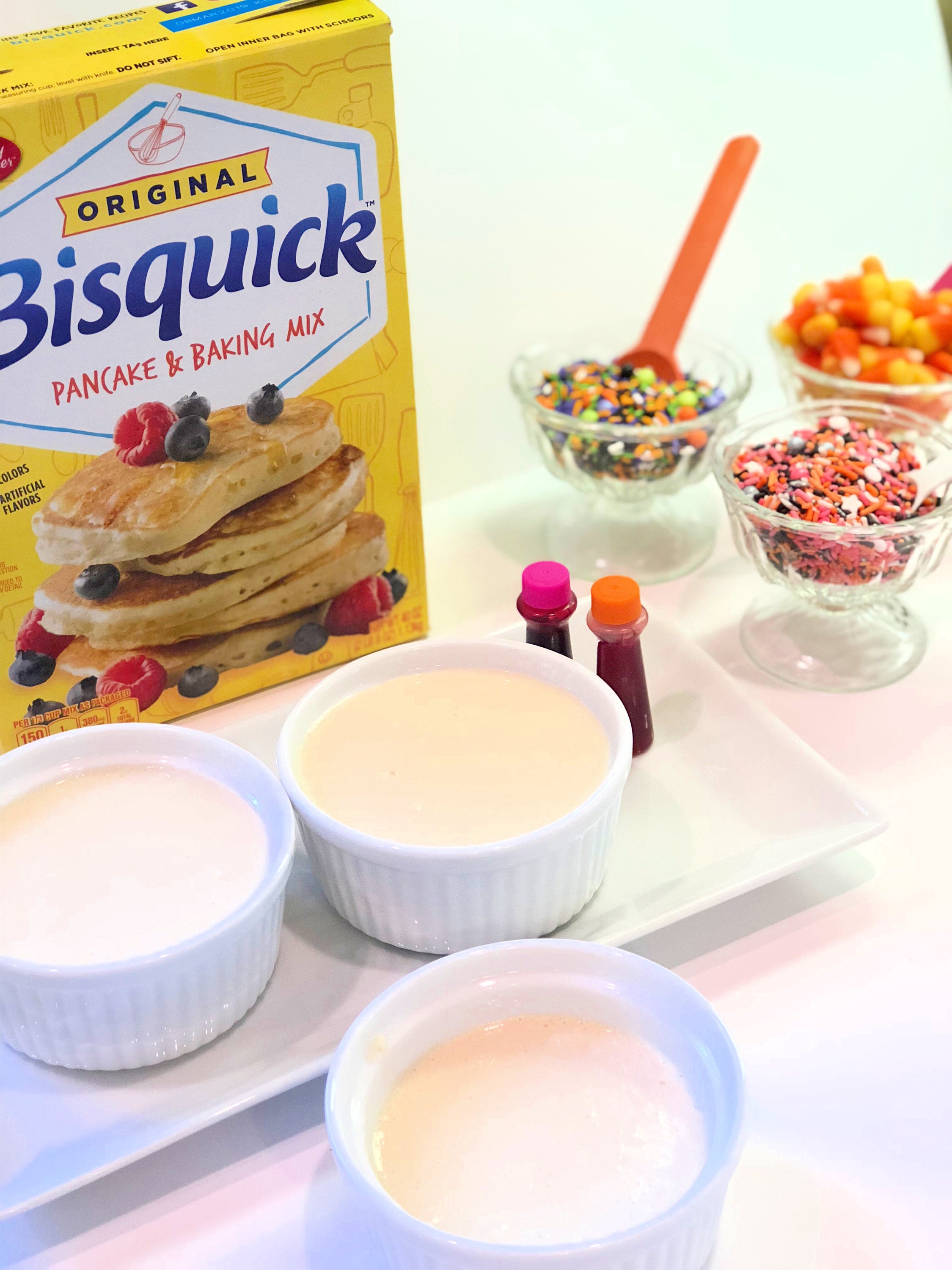 Make batter using the Bisquick instructions on the back.  Divide into 3 bowls.  Using food coloring make 1 bowl orange, 1 bowl yellow, and keep the last bowl white.  I didn't have yellow so I used orange and pink.  It's all about using what you have sometimes and not making an extra trip to the store.  I mean I am sure there is pink and orange candy corn out there somewhere.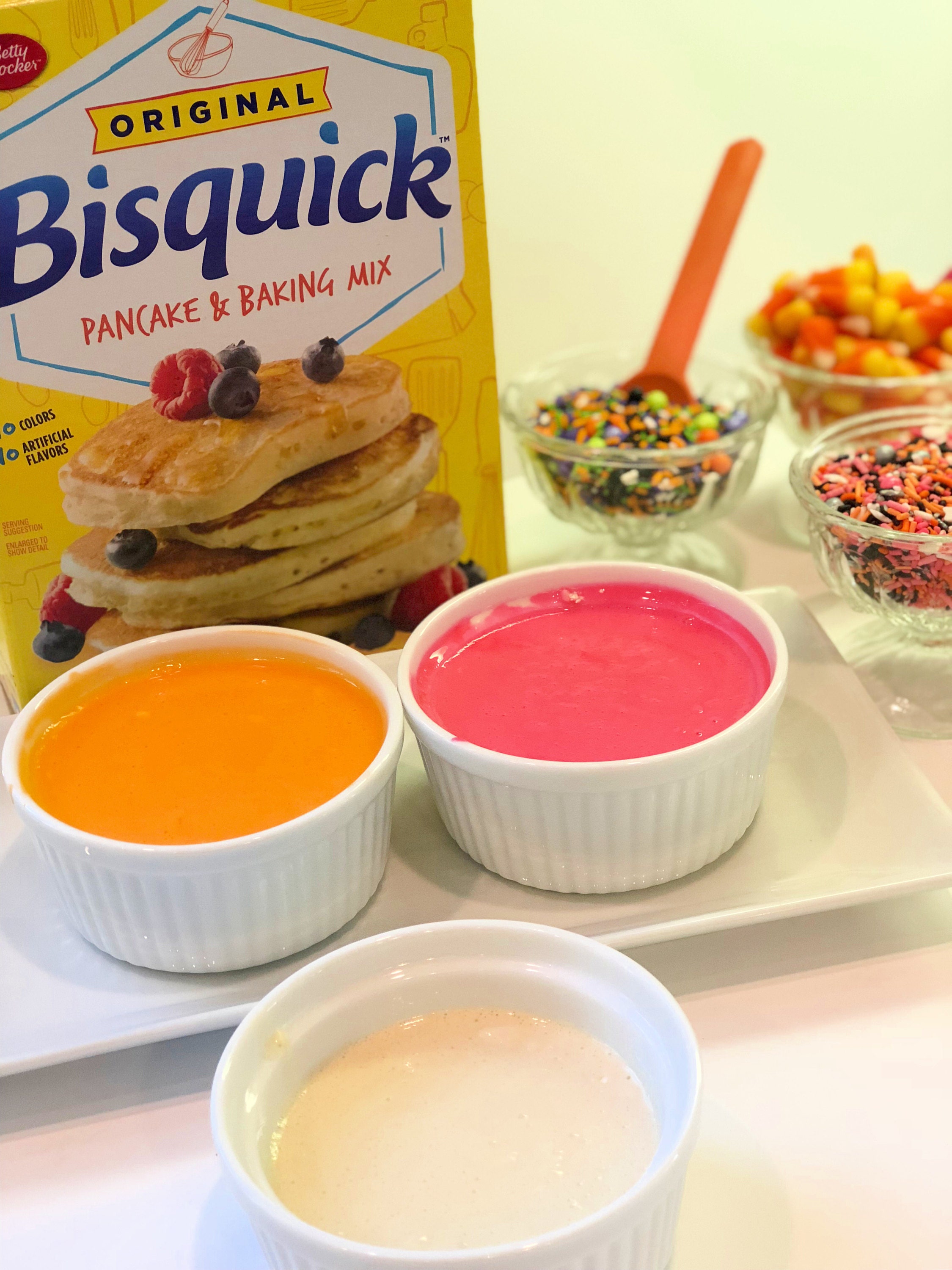 Next you will pour the batter in 3 sections.  I added the middle then moved to the outside.  Just be sure to move fast so the middle does not burn.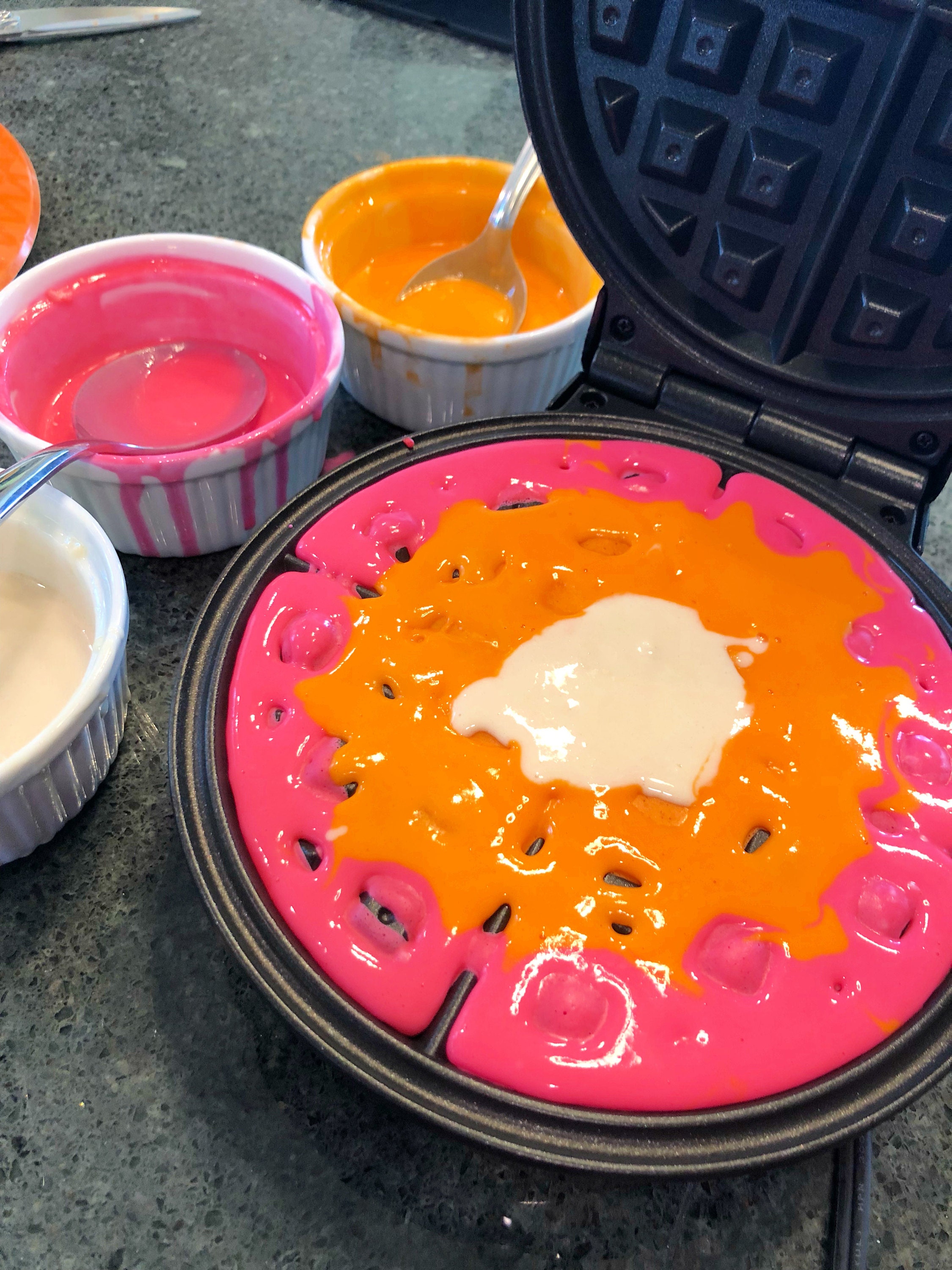 Cut into 4 slices, add a dallop of Whipped Cream, Sprinkles, and ENJOY!!!
I Purchase my sprinkle mixture from Shop Sweets and Treats. 
Happy Memory Making,
Mary-Caroline Findley

At JFMT we are handing the world a little happiness, sprinnkling smiles, and making memories that last a lifetime.  Always reminding that we are "Fearfully and Wonderfully Made".
As always, we would absolutely LOVE to hear from you, so don't be too shy to hop over to our Instagram page and engage with us.
Tag us in your pictures @justformetoo and use hashtag #justformetoo so we don't miss any of your cute pictures.