Happy October my friends!  I feel like it's been forever since I have been around. Getting back in the school routine and spending a little extra time with family has consumed so much time.  But....it's October and that means we have so many excuses to intentionally celebreat.  It's not a secret that we love the holidays here at Just For Me Too.  
This is such an easy and cute way to have a little extra fun at breakfast or snack time.  Head to the Dollar store or halloween section at your local grocery store and pick up those plastic vampire teeth you loved as a child, don't forget to grab some donuts on the way out.  You will also need some candied eyes for that extra spooky monster.  
Attach the eyes with icing and add the vampire teeth to the cupcakes.  Seriously, isn't this the easiest treat ever!!!!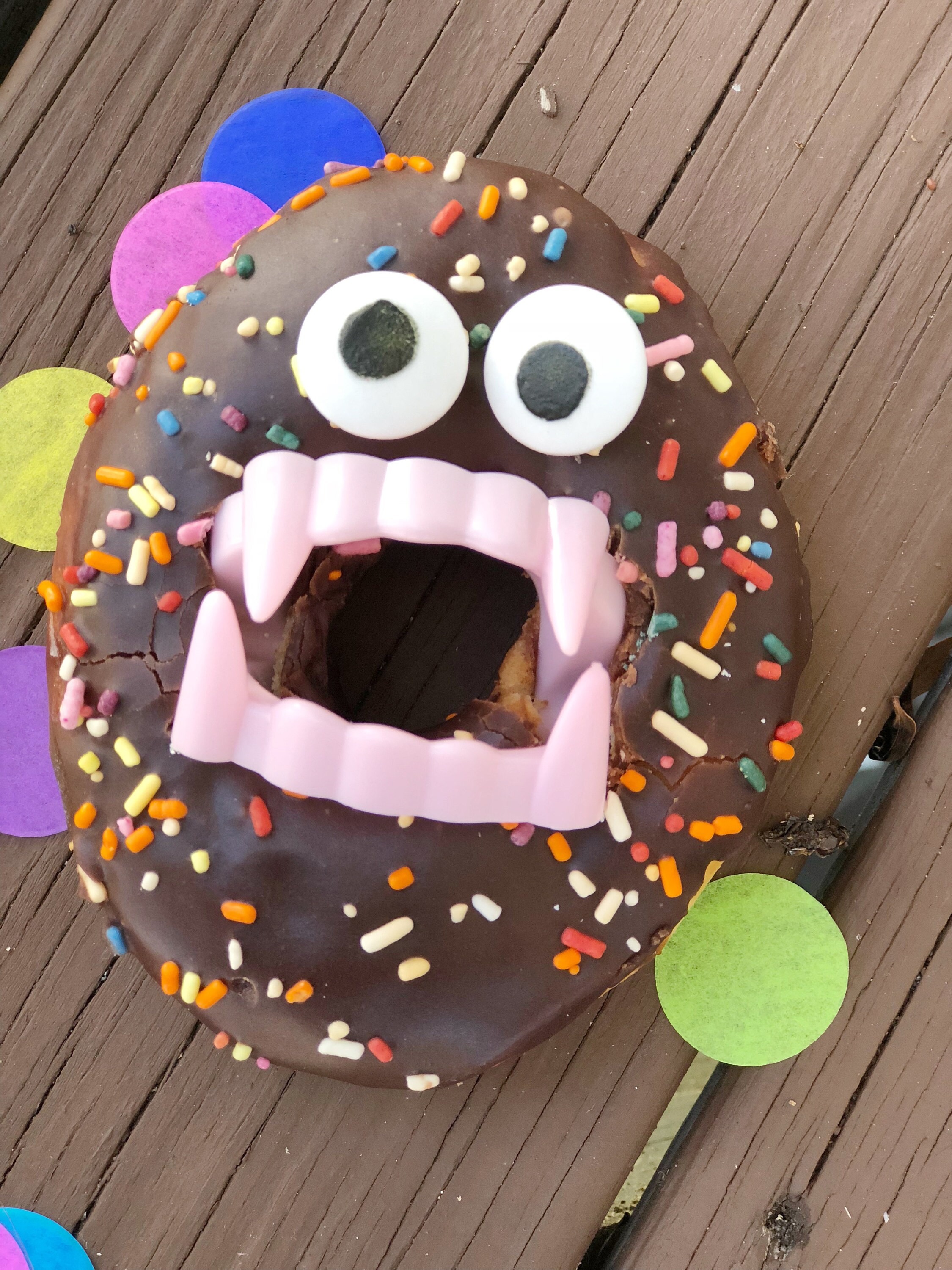 Don't forget to add a printable tag or grab a halloween shirt so you are ready for your special day. 
Happy Memory Making,
Mary-Caroline
At JFMT we are handing the world a little happiness, sprinkling smiles, and making memories that last a lifetime.  Always reminding that we are "Fearfully and Wonderfully Made".