Happy Spring! Can you believe it's time for Easter?  I put together 5 tips and must haves for the perfect serving/Bar cart.
(pic of my completed cart below)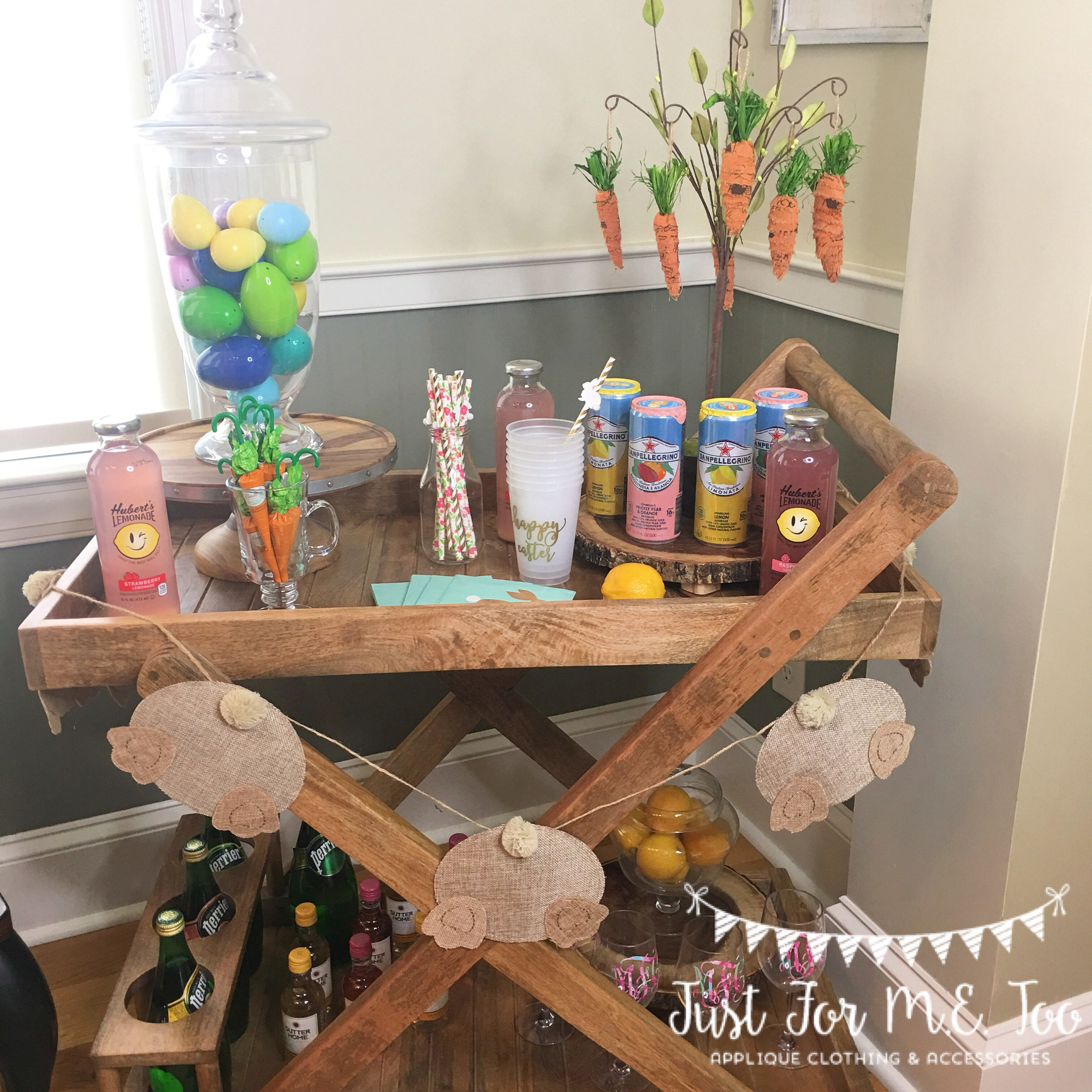 Ok...Are you ready, this is good stuff!!!
Napkins, Cups (from Busy bee Gift & Stationary check them out...they have an etsy shop), and Paper Straws (my favorite part of any party).
Something to eat and drink (we did our bar kid friendly, but you could easily change it up a bit for the adults)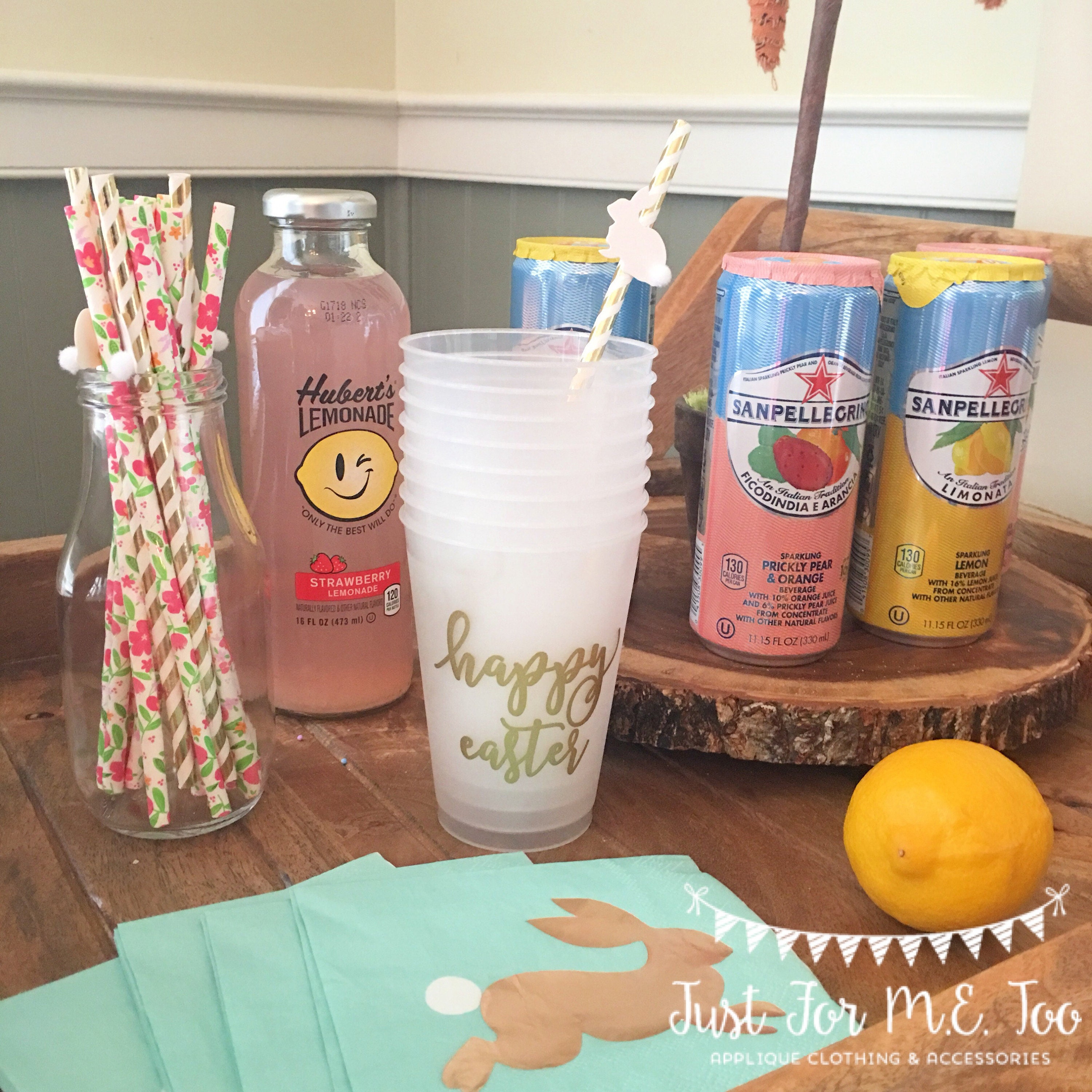 I mixed up pink and yellow lemonades and water...(gotta keep the colors matching)
Add a floral arrangement or frest fruit (you can do artificial if you must).  I usually try to have more than one...but one is a must!!!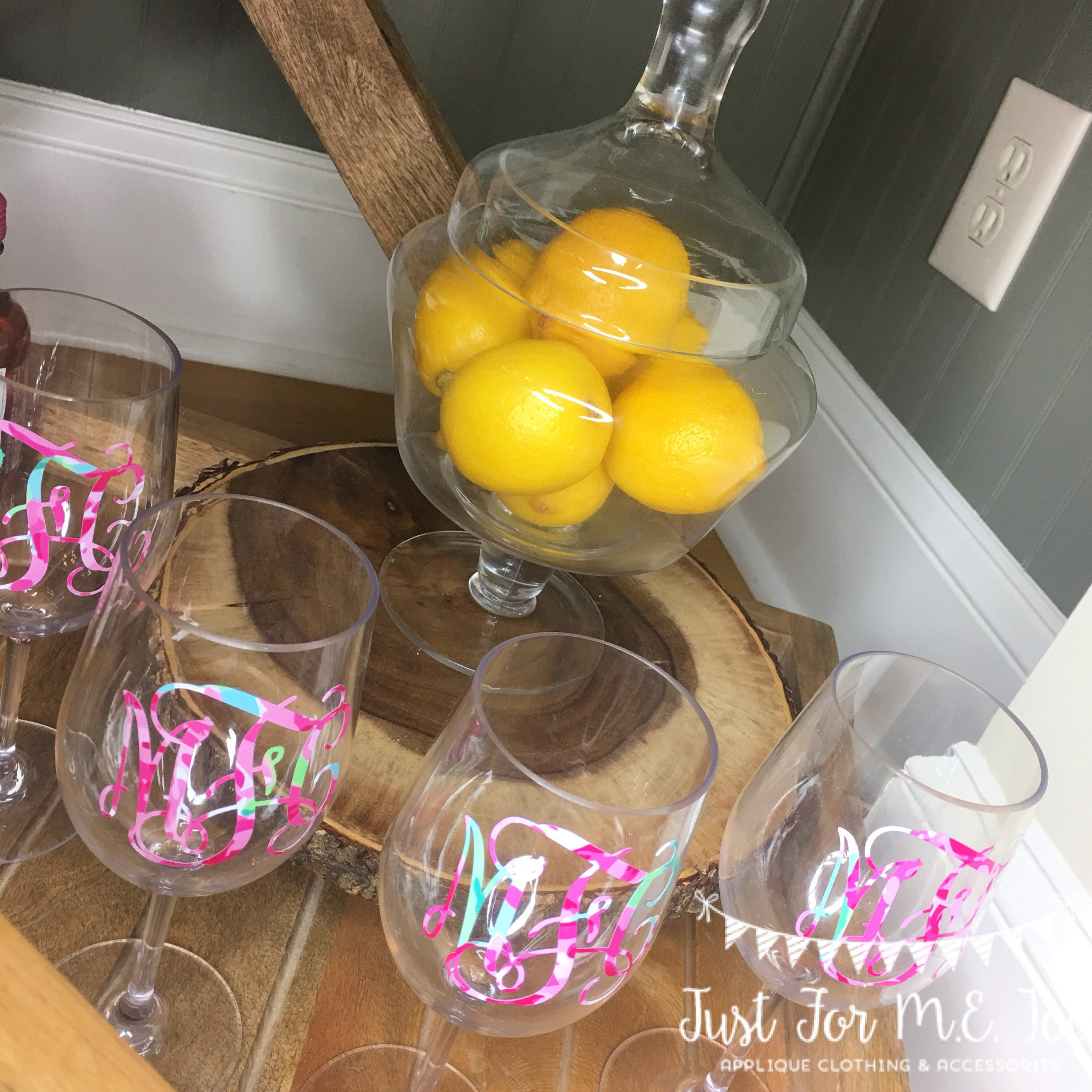 I added Lemons on top and also a few in a glass jar (see tip #5) on the bottom.
A banner or a swag completes any party. I love this bunny tail I got from Hobby Lobby.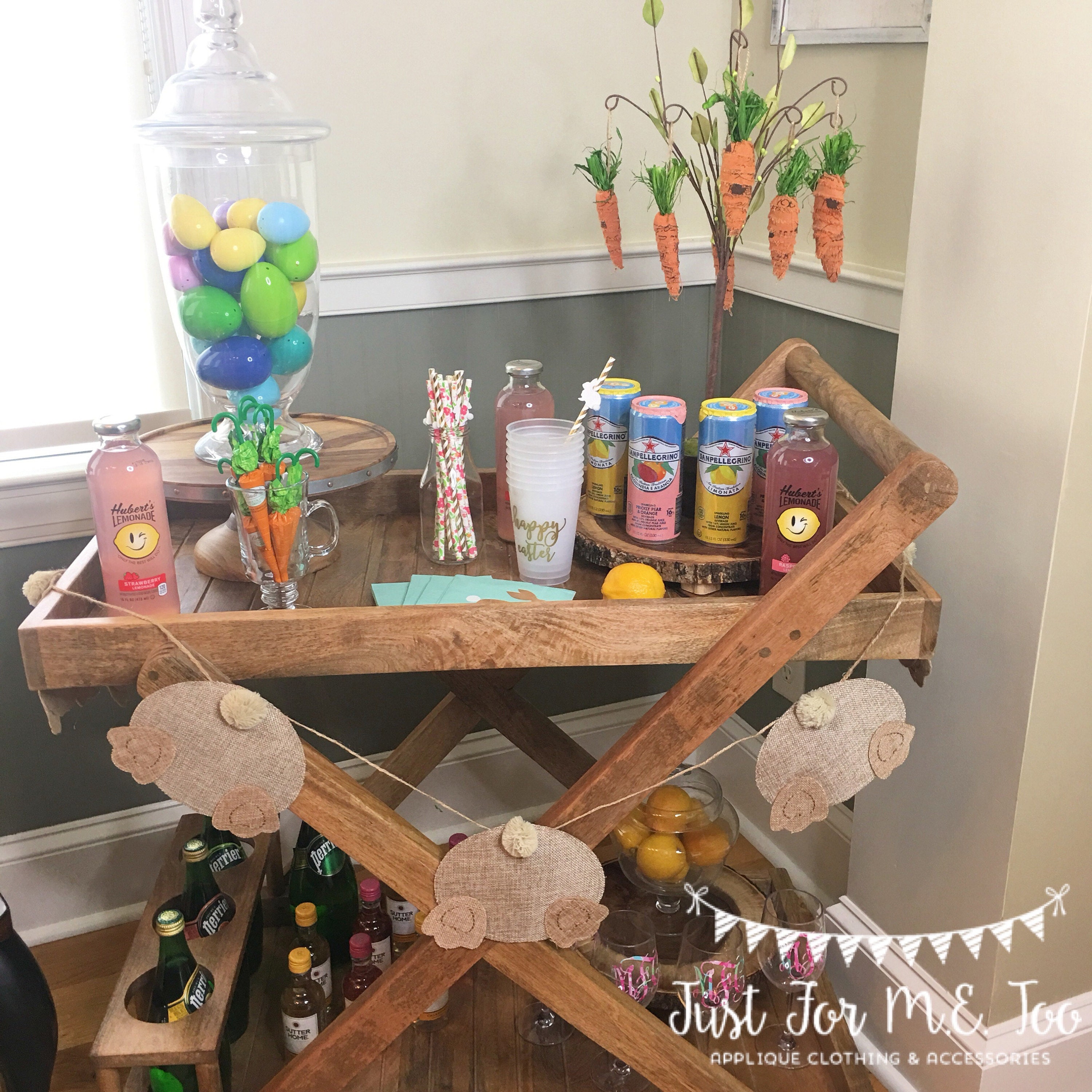 Final step to the perfect serving bar or cart.  Add at least 1 glass piece.  If you have children running around, I suggest acrylic!! 
So here you go...5 steps and tips to the perfect Easter (or any theme) serving cart or bar.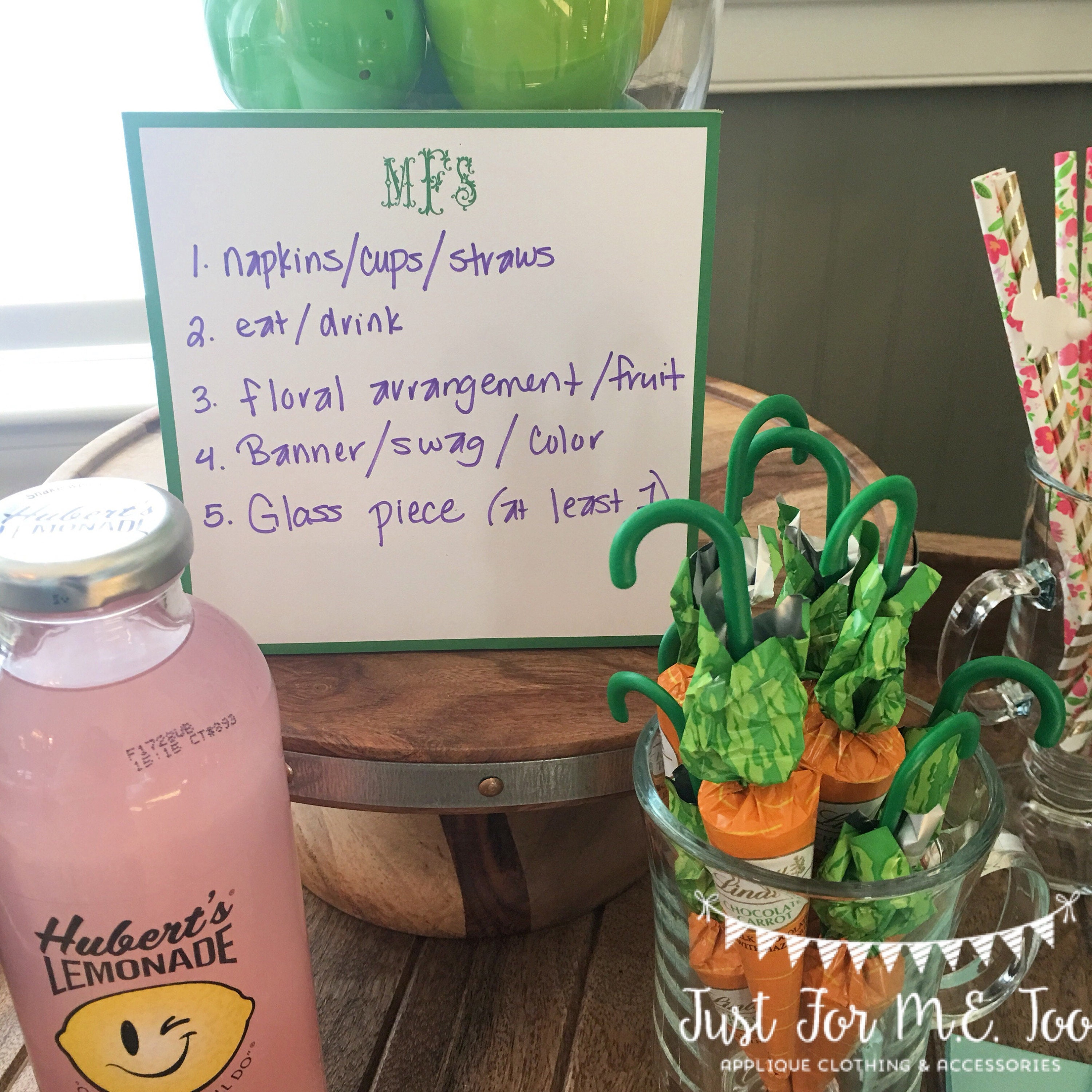 Don't forget to follow us on:
 Facebook-
www.facebook.com/justformetoo
Instagram-
@justformetoo
Have a happy and Blessed day,
Mary-Caroline and the Just For Me Too team