Who says you can't have any fun staying inside on a COLD night?  Do you fee like you have to take out a loan every time you go to the movies, and the snacks OMG!!! Every now and then I get it...but every week, that's crazy.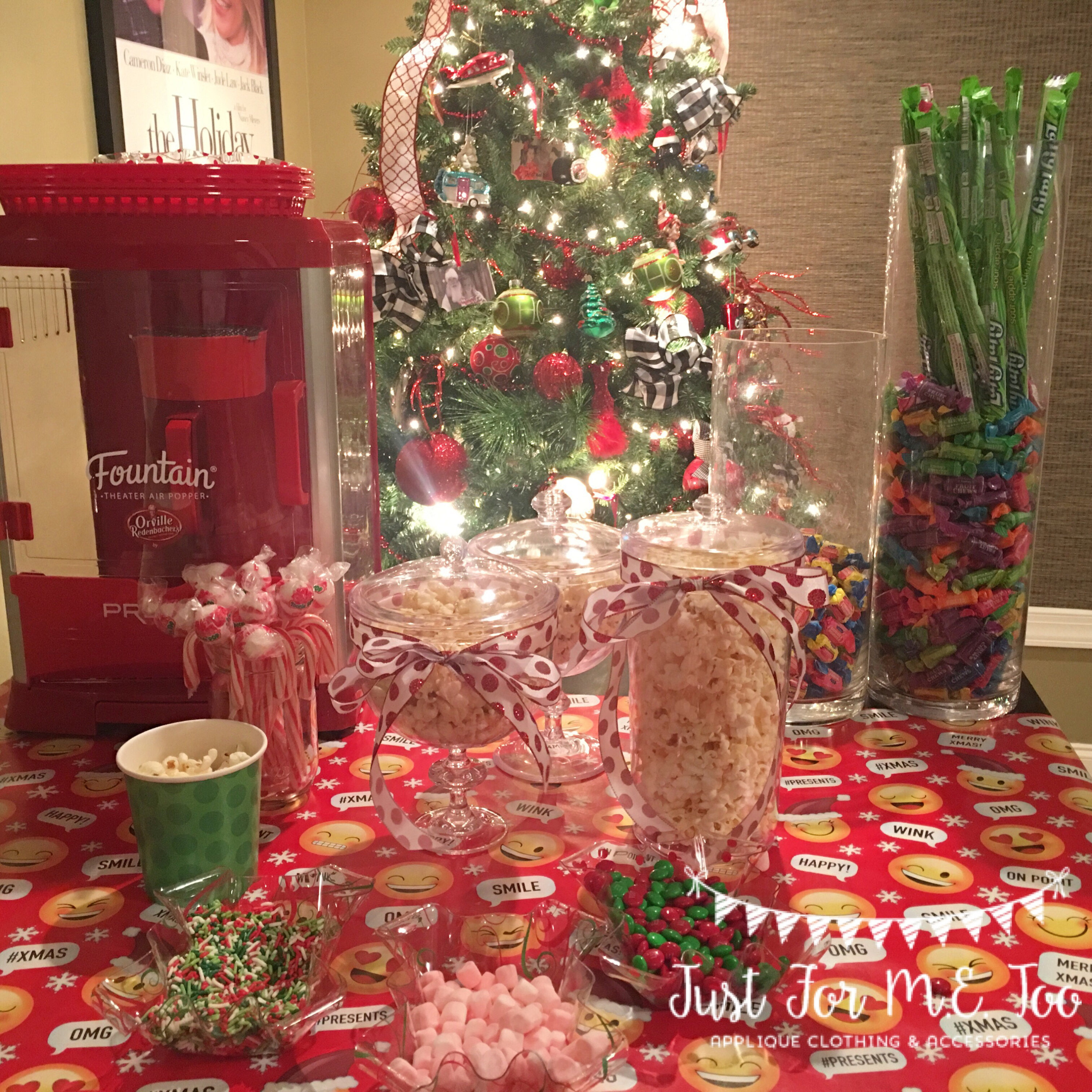 I am gonna share some of my secrets with you on how to have the BEST popcorn bar and Movie night inside your own home.  We love celebrating Christmas and watching Christmas movies is just part of the fun.  So here is what you are gonns need..
1. FANCY "Table Cloth"
The fancy  EmojiTable cloth is actually Walmart Christmas wrapping paper (from 2016)  I know it's cute right????  I use this trick for table runners all year long.
2. Popcorn Jars
To add a little Sparkle to our Popcorn party I added Christmas ribbon to Acrylic candy jars.  Sure makes them look fancy right?!?  I displayed 3 kinds of flavored popcorn for a fun mix.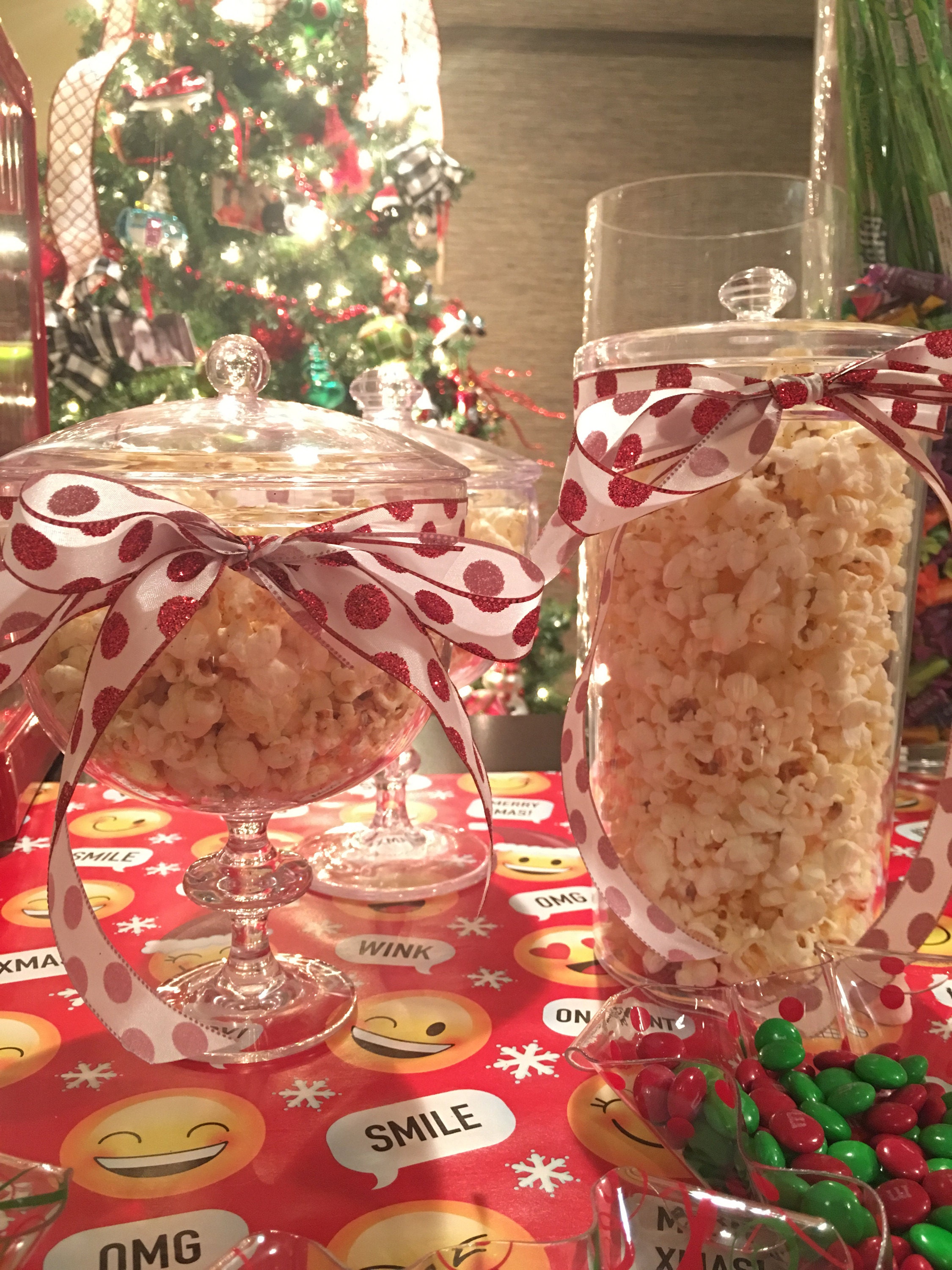 3. LOTS of Sprinkles and Candies
We all know that sprinkles make life better!  Just think how fun sprinkle and popcorn can be?  Be sure to have a variety of candies for the children to add to their pop corn mix. (I used pepermint marshmallows, Christmas colored sprinkles, and M&M's- all from Wal-Mart)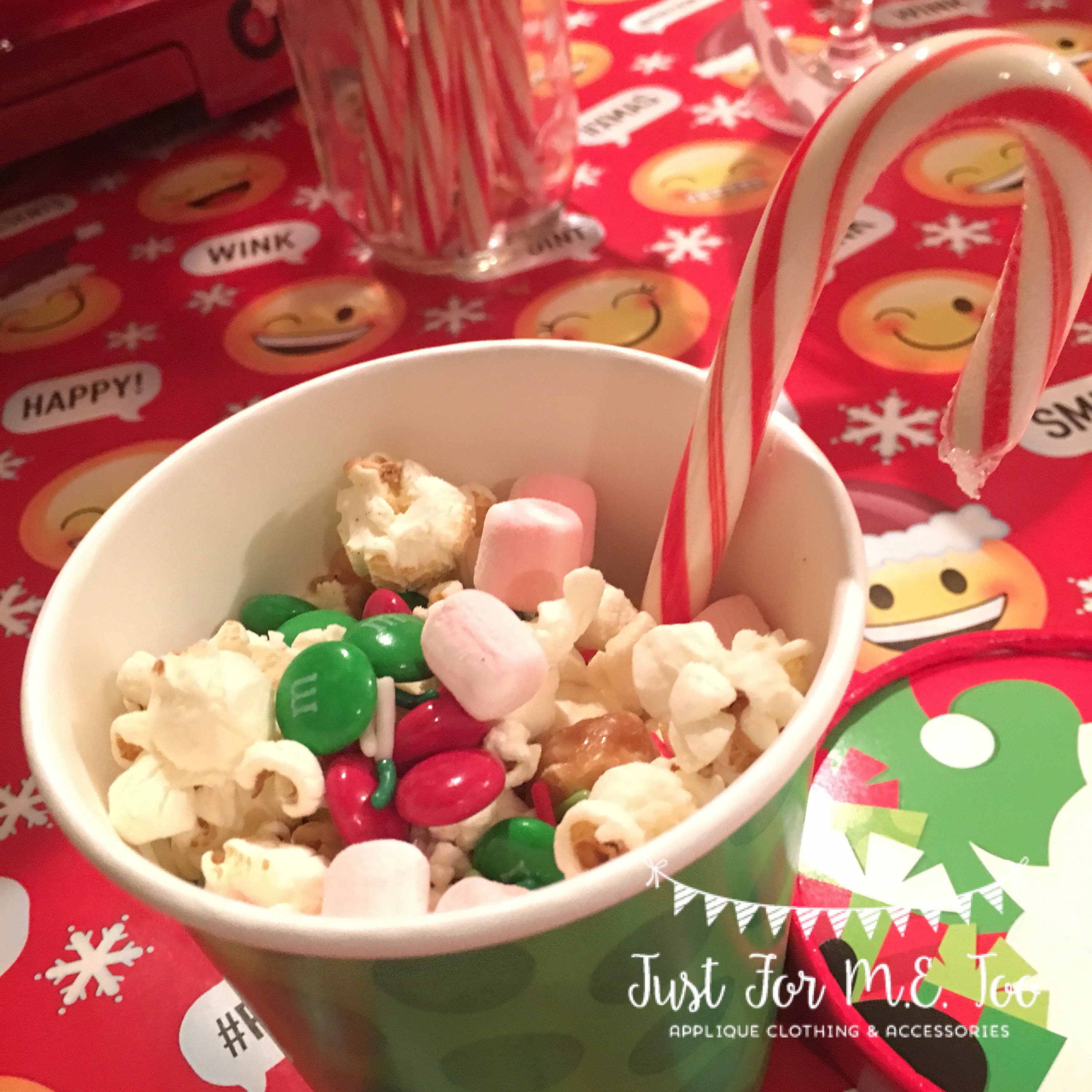 4. Grab a fun Christmas movie and make those family memories.