It's Almost Halloween and that means it's time for extra spooky treats.  We are here to help you make a few extra memories and intentionally celebrate with the Friday FREEbies today. I have joined with The Festive Friend to bring you 2 fun activities for your kiddos.
*Witch's Brew is great for a snack. I mixed Golden Grahams, Marshmallows, mini chocolate chips and candy corn together and used the mini cauldrons for the perfect bowl.  It makes for a great after school surprise. Ckick here for the Witch's Brew Tag. 
*For the Spooky Bath we added fun plastic spider rings, dracula teeth, spooky eyes, and even a pumpkin Bath Bomb.  This will be a great way to end Halloween night and wassh all the germs away. Click here for the Spooky Bath Tag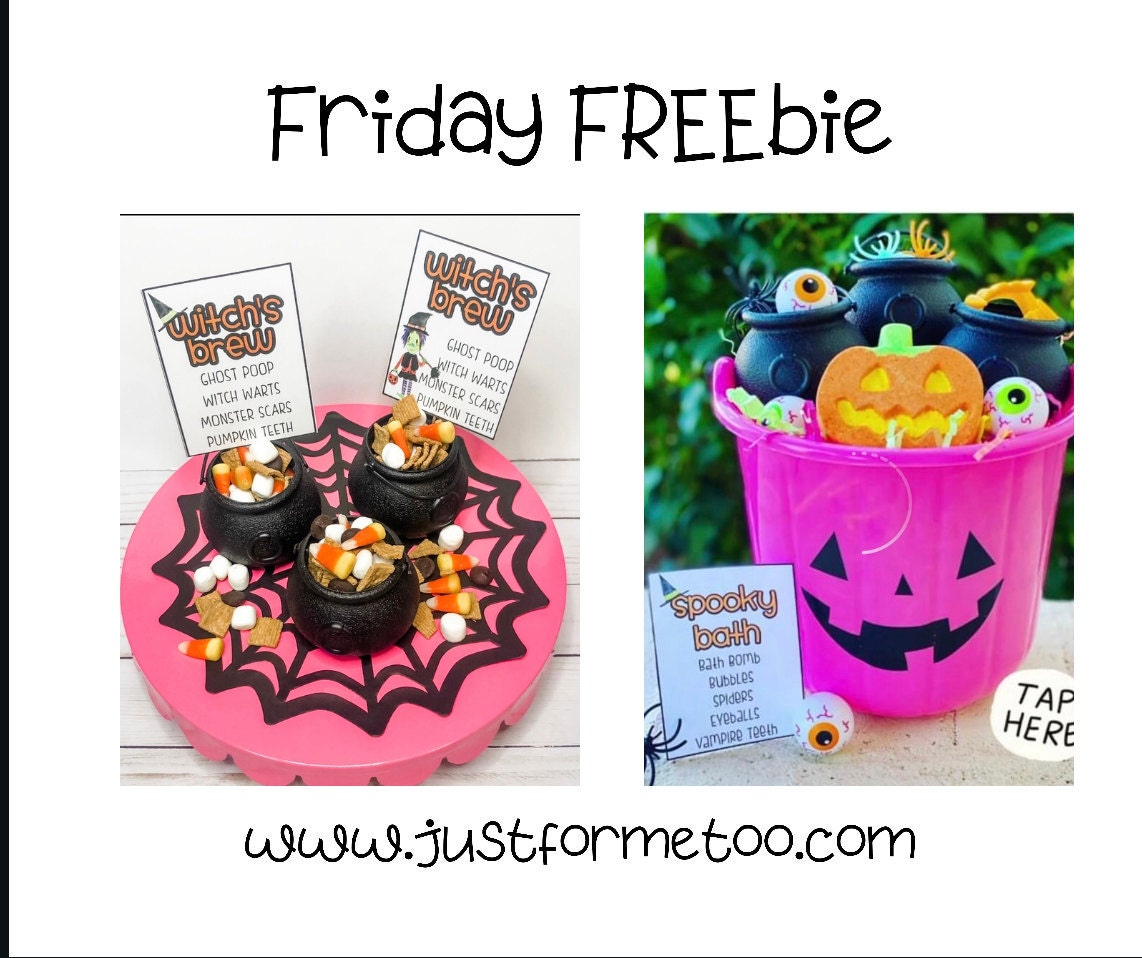 Be sure to check out our facebook page and Instagram for more ways to make memories and Intentionally Celebrate. 
Happy Friday,
Mary-Caroline